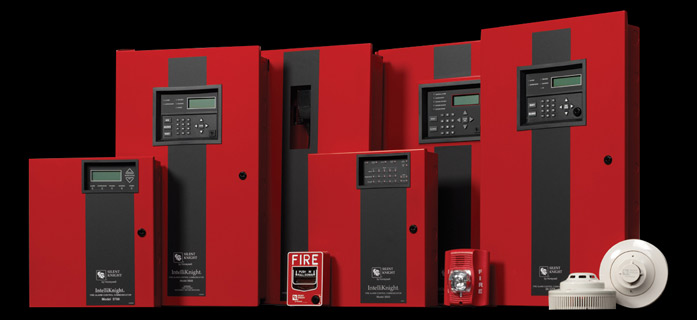 A working fire alarm is critical to saving lives in an unexpected and dangerous situation like a fire. To ensure their reliability, fire alarm systems must be inspected, tested, and maintained regularly.
At ProActive Fire Safety, we understand how important an operating fire alarm system is to saving lives, which is why we provide leading fire alarm services throughout central Florida and its surrounding communities.
Maintenance of your fire alarm system is vital! When properly maintained, your fire alarm system will provide early detection and warning to building occupants, helping prevent possible fatalities and injury from occurring should a fire unexpectedly occur.
From apartment complexes to schools, and restaurants to office buildings, a working fire alarm system helps to reduce damage and saves lives.
Fire sprinklers and fire extinguishers are critical in keeping your building or facility safe from fires, but when it comes to evacuating swiftly and safely, nothing beats a functioning fire alarm system. Consistent fire alarm inspection and testing is the most important thing you can do to make sure your fire alarm is operational at all times and in compliant with your state and local AHJ (Authority Having Jurisdiction).
Call ProActive Fire Safety: 863-999-3279
During a fire alarm inspection, ProActive Fire Safety's technicians will test that the following components are functioning properly:
Manual pull stations

Notification appliances including horns and strobes
Smoke and heat detectors

Duct detectors

Tamper devices
Main alarm panel

Communication equipment
Our fire alarm system inspection process includes but not limited to:
Testing and/or cleaning of
smoke detectors

Checking heat detectors with a heat gun and verify proper alarm activation
Testing and inspecting all audible and visual devices to ensure that they are unobstructed and the sound level is above ambient noise levels
Ensuring your alarm system meet all

National Fire Protection Association

(NFPA) codes and standards
ProActive Fire Safety provides fire alarm testing, inspection, maintenance, and repair throughout Central Florida
and its surrounding communities. Call us today if you need assistance with your building's fire alarm system!
Call ProActive Fire Safety: 863-999-3279